STEM Virtual Fair for Researchers
24 November 2020
from 08:00 to 12:00
Interested in a career in Quantum Science? Come meet us at the STEM Virtual Fair for Researchers.
Address / Location
ONLINE
STEM Virtual Fair for Researchers
The Quantum Alliance participates at the STEM virtual career fair for researchers organized by Research in Germany on 24 November. Meet representatives from the Quantum Alliance, which unites Clusters of Excellence and research centers active in the field fo Quantum Science and Technology from all over Germany.
Participating institutions are: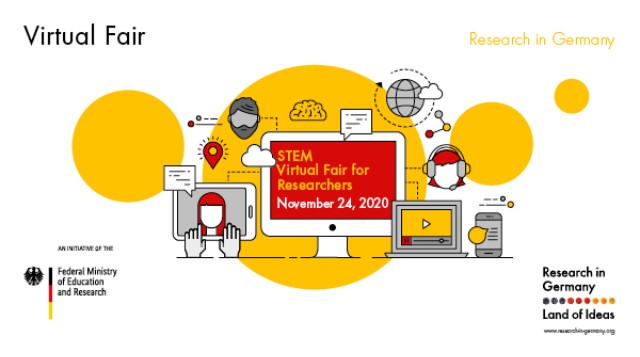 Visit us at our joint booth to learn about our exciting research and various career opportunities in QST research at top German research institutions.
At the virtual fair you can find information on research funding, PhD programmes, research groups, PhD and post-doctoral positions and junior professorships in all scientific disciplines.The event is open to anyone interested in STEM research in Germany. It is free of charge and will be conducted in English.

Registration and further information on the event website:
www.research-in-germany.org